For businesses including restaurants and catering
Lang BBQ Smokers has been selling commercial grade smoker cookers to professional chefs, resorts, catering businesses, restaurants with outdoor cooking facilities, and concession trailer business since 1988!
84" Series
The 84" series has been our #1 smoker cooker model series since 1988! This series of models has grown with variations to suit many business needs. We currently have 14 different models and are always providing custom solutions upon request. In 2015 the NEW "Fat Boy" series was added to this line of cookers to accommodate the needs of a shorter length cooker with maximum cooking capacity to fit on concession trailers.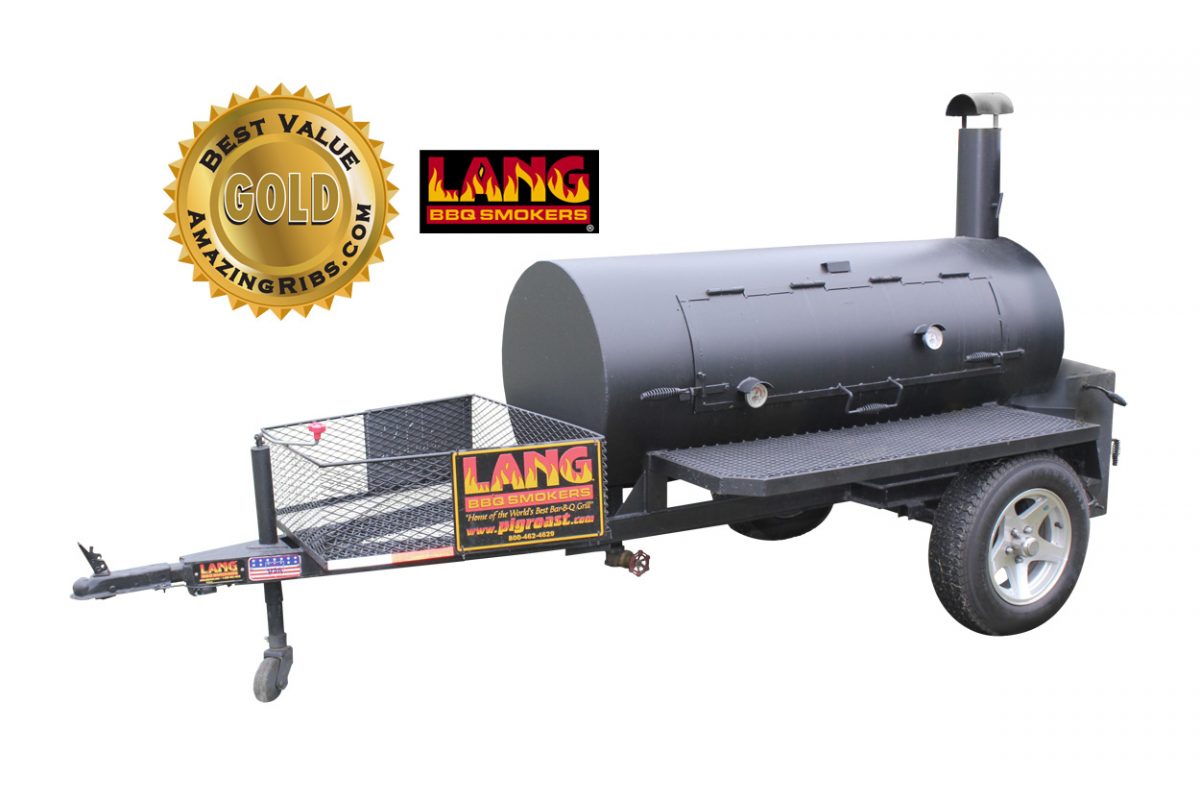 108" Series
The 108 Series is our largest series of commercial smoker cooker models.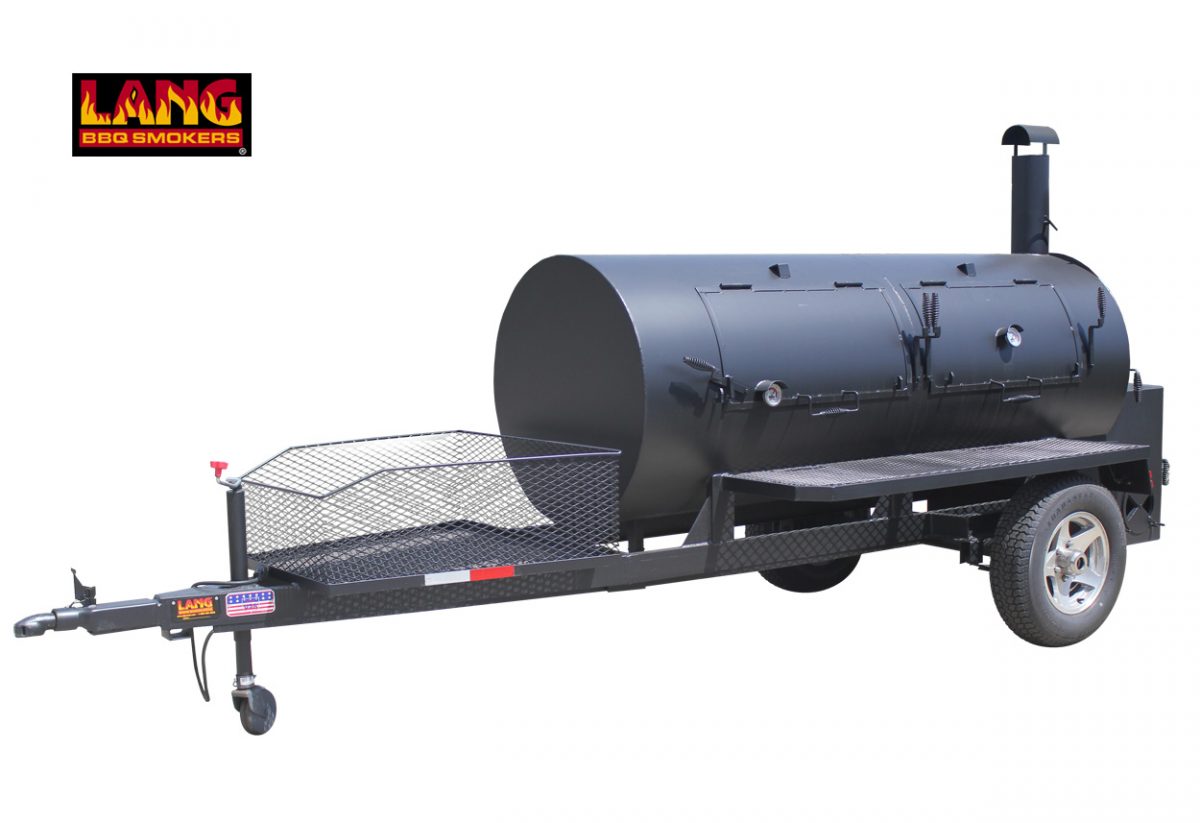 Cart Models
The cart models were deigned to be set in outdoor commercial kitchens or on concession trailers.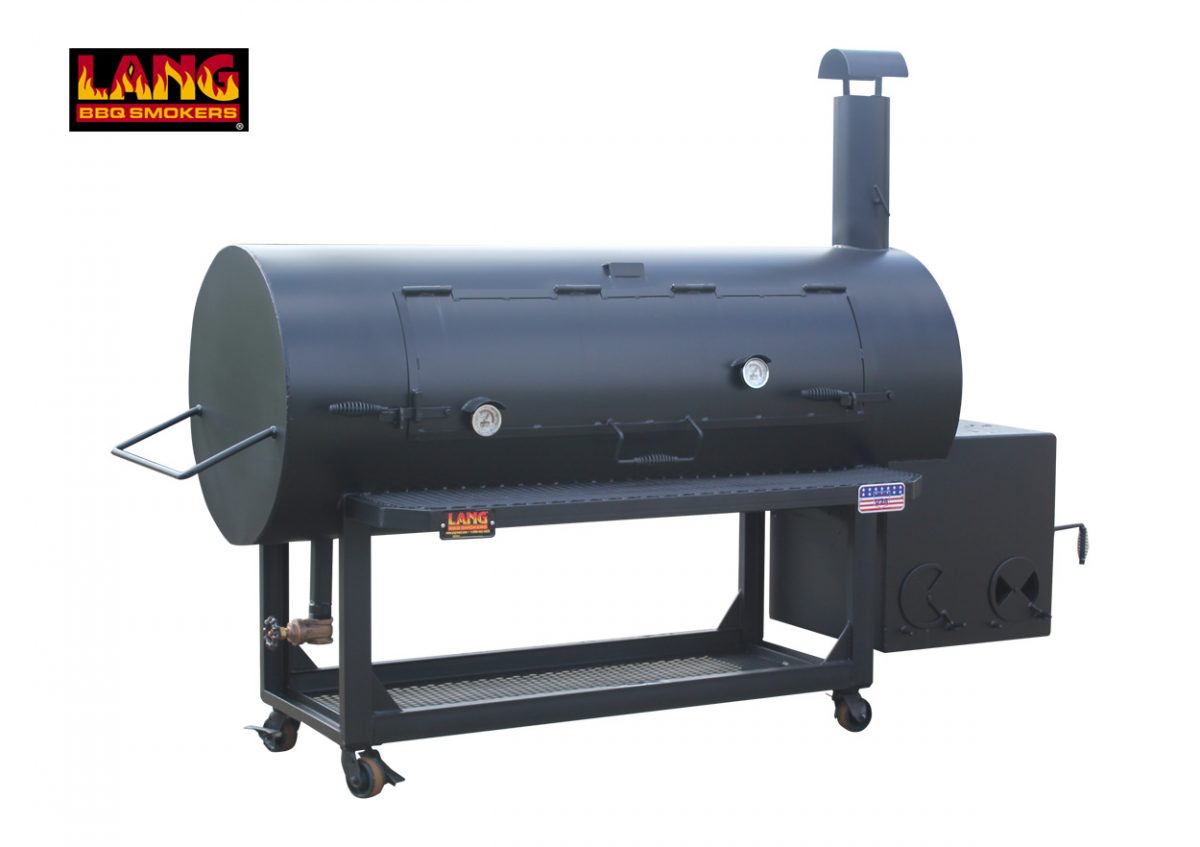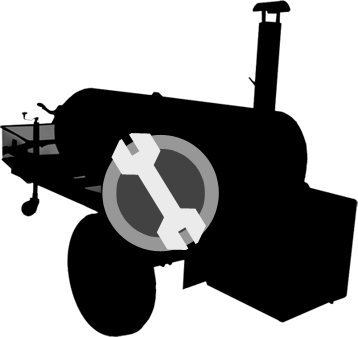 Customize
Need something on a Lang BBQ Smokers® model that isn't standard? No problem! Lang BBQ Smokers® offers the option to have customizations done to your smoker cooker! All Lang BBQ Smokers are custom handmade to order which means that we only use the the materials needed and there is no stock that is sitting unused. By not having an assembly line and only hand making smokers to order Lang BBQ Smokers® can create custom smokers at the same time as our standard models. We pride ourselves on offering superior barbeque smoker cooker grills that are designed and built in the USA and made to last.
Guess Who Ordered [This] Smoker Cookers?
Zac Brown and his Executive Chef Rusty know a good barbecue smoker-cooker when they see it! That's why they have decided to trade for a Twin 84 Deluxe Lang BBQ Smoker cooker to be used at At the New Southern Ground Social Club opening soon in Senoia, GA. They take delivery of this unit today. Stay tuned for more great things happening with Zac Brown and his Chefs "Cooking on a Laaaang"
Chef Paul Norton & the Backstage Smoker's Team
"Mr. Ben Lang, I just wanted to extend a very "BIG" Thank you from myself and my Backstage Smoker's BBQ Team. We broke in the smoker with our Casino Luau's at our Tallapoosa and our Riverside Casino Sites with Smoked Chicken, Smoked Pork Steamships, Grilled Hamburgers and Hot dogs. We are currently doing a BBQ Tuesday Night Theme Menu with Smoked Chicken, Butts, Ribs, Shoulders and Brisket.
BUT
We really turned a lot and I mean a lot of heads at the Alabama Antique Tractor Show and Pull in Elmore. We took 2nd place in the Smoked Chicken Category
2nd place in the Beef Brisket Category
3rd place in the Boston Butt Category
We couldn't have accomplished any of this without our Lang Smoker, which was the center attraction throughout the Competition."
Again thank you,
Executive Chef Paul Norton