Cleaning, Seasoning and Firing Up Smoker Cooker Instructions
Following are some tips we've assembled that address some frequently asked questions by owners of a Lang BBQ Smoker cooker. We have have a special page dedicated to New Owners and we have a YouTube TIPS channel.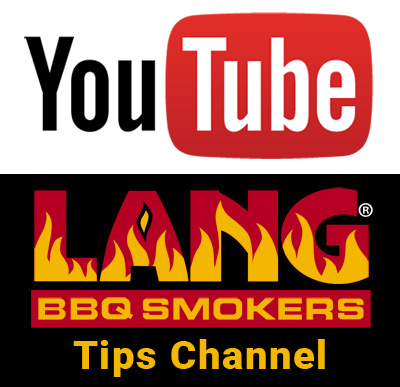 First Time Seasoning
Season your smoker cooker with this oil process. Spray cooking area with vegetable oil or PAM (walls, doors, grates, - everything inside the smoker cooker). Fire-up your smoker cooker (next two following sections) - pre cook in it by letting the oil sizzle and sear and pre grill for about 35 to 45 minutes or longer. Follow with spray misting water as described in "Clean Before Cooking" section. See what other cooking oils you can use to season your smoker cooker.
Fire-Up with Kindling or Propane
Light fire with kindling, (charcoal, fat lighter, Wesson oil soaked paper towel, etc.) or a propane brush burner. Open ALL doors, vents and dampers on the smoker cooker; fire box door, smoker cooker door, flue and smoke stack. If possible bring the nose of the smoker cooker up. Use 4-5 pieces of split, dried hardwood - approximately the diameter of a soda can. Get a large fire going and wait until black smoke bellows out; then close the smoker cooker door to a "propped open" position (i.e. open latch position). When flames come out of the fire box, close fire box door to "propped open" position (i.e. over closed latch).
Steam Cleaning Process
When temperature gauge reaches about 300 degrees Fahrenheit, open smoker cooker door and spray/mist water inside on all surfaces with water hose. (This is the steaming process). Then, let fire re-heat to 300 degrees Fahrenheit again and repeat spray/mist process. Steam cleaning inside entire cooking area. Then, add a large piece or two of split wood, close chimney damper to 45 degrees and fire box vents to almost closed, and let cooker "smoke cure" which creates a hardwood smoke glaze. Clean your grill after each cooking.
Clean Before Cooking
If you did not clean your smoker cooker after the last cooking, do so now with the Steam Cleaning Process (see above). If you already cleaned your smoker cooker we recommend a quick misting to clean off any dust. After the grill is hot, spray a little water inside to clean off any dust.
When to Season, Fire, & Steam:
The Seasoning Process is only done initially. Follow the Firing Mode (i.e. doors open, etc.) instructions every time you fire up your smoker cooker. The Steam Cleaning Process should be done either before or after each barbeque.
Remember
The key to consistently smoker cooking delicious food - comes from a clean grill. Heat is what does the cooking; the smoke does the flavoring.
Things you will need
Stainless steel version of a wire brush for cleaning cooking racks and a scraping tool for scraping down drip pan.
More tips available on our Lang Smoker Tips YouTube Channel!
Do These Things And You Will Have The Best BBQ In The World. We Guarantee It!
---
Lang BBQ Cooking App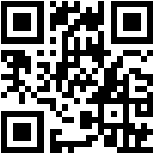 For a mobile guide on smoker cooking time and temperatures and stick burner wood charts check out our FREE cooking app!
More Instructional Videos