You Can Customize a Lang BBQ Smoker Cooker
Look over our full line of smoker cookers. Once you find the right fit (and you're sure to find more than one), your choices don't end there. If you want to make a change on the smoker cooker configuration, contact us and we can customize it for you by adding a range of options. For instance:
Chargrill
Mobile trailer frame
Different wheels
Stainless steel pull-out shelves
Add an opening (damper) from the fire box to the warmer for higher temp cooking.
Left-handed models (Yep, you're reading it correctly. Lang thinks about every detail.)
No frame versions for mounting in an outdoor kitchen or a permanent BBQ pit. We know every BBQ practitioner has a unique use and place for the smoker cooker. We're not all going mobile!
Customizations for Mobile Restaurants & Catering Businesses
If you're looking to start or expand a mobile restaurant or catering business we can customize one of our tandem design to fit your needs.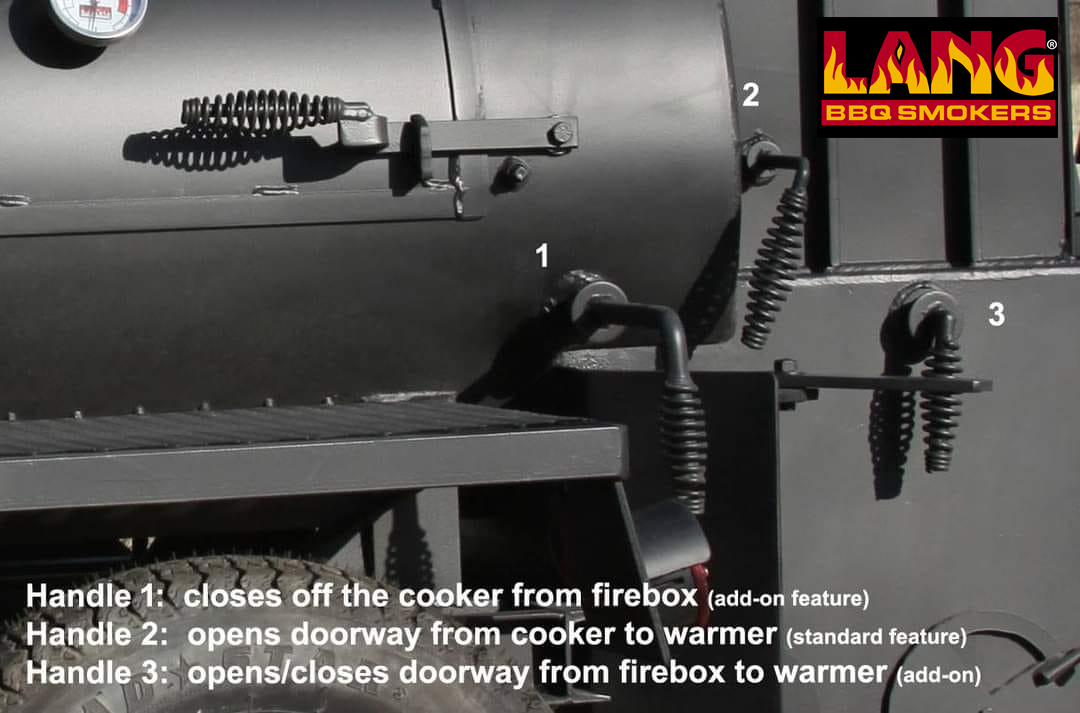 Customer's Customized smoker cookers photos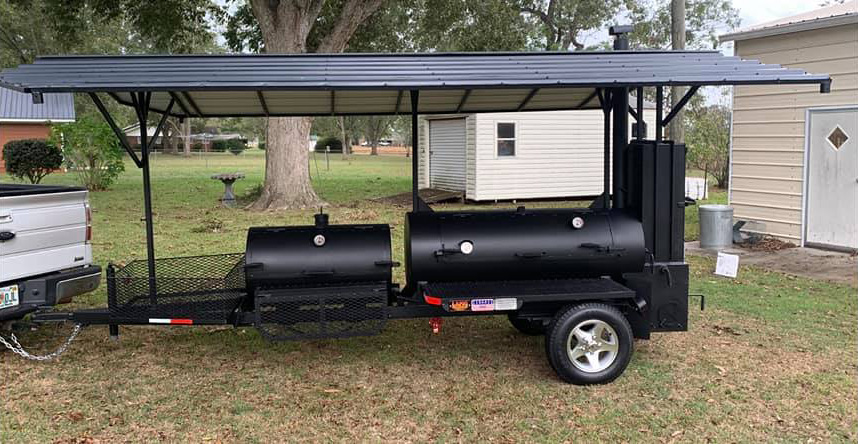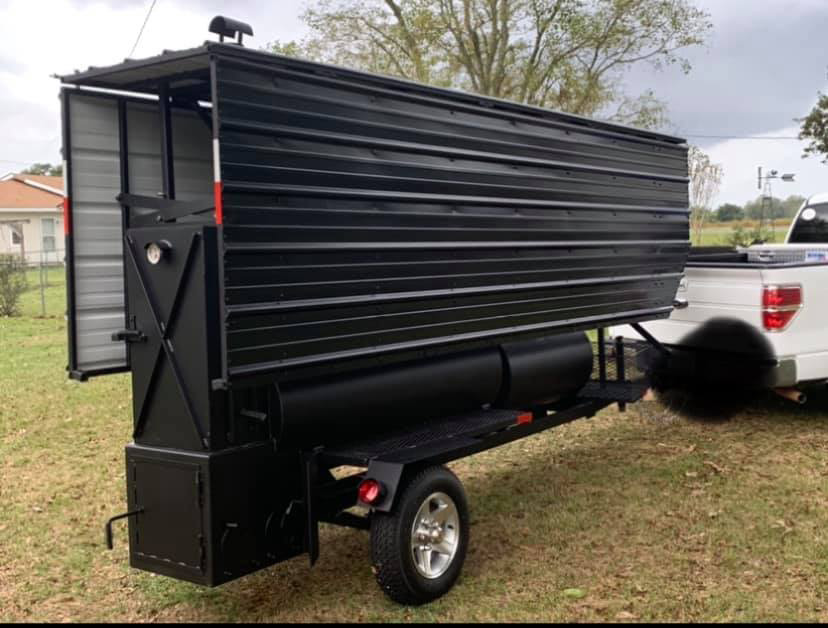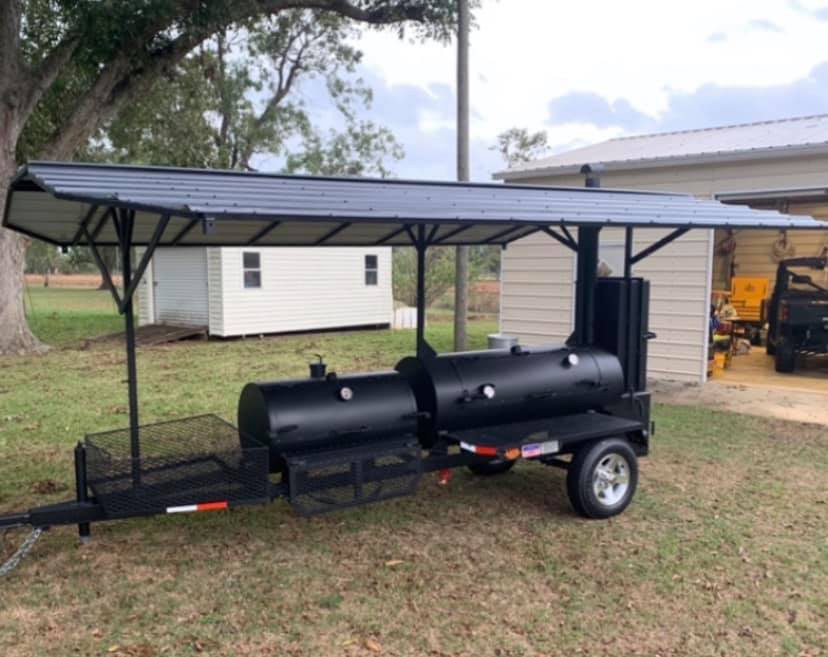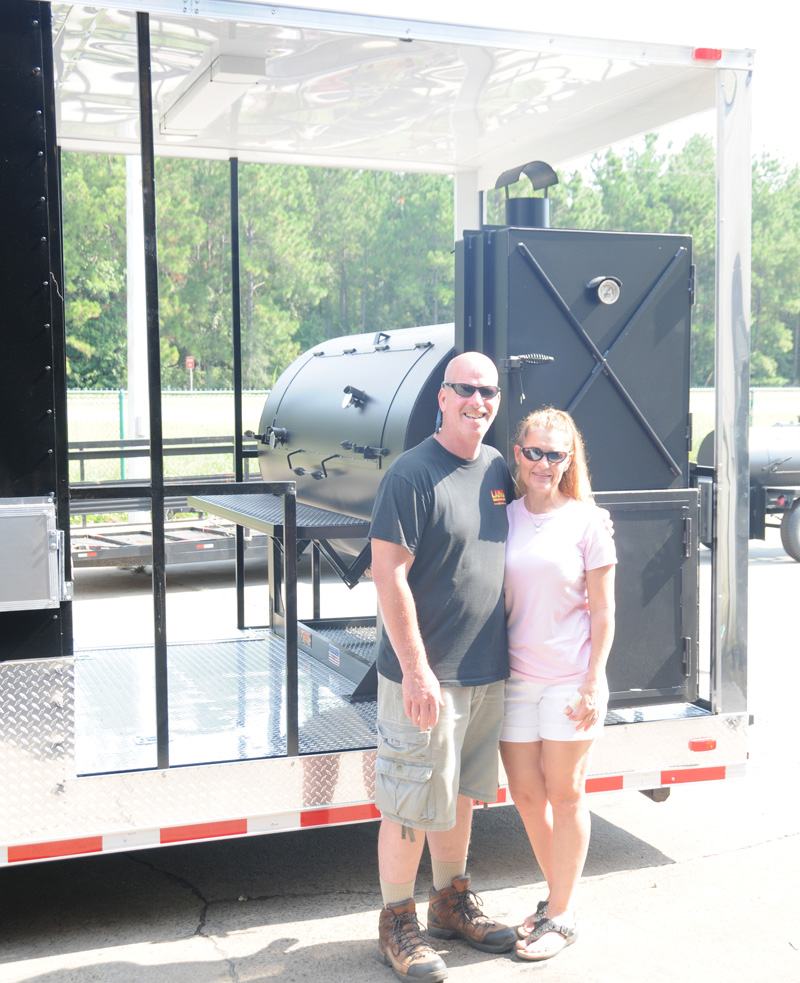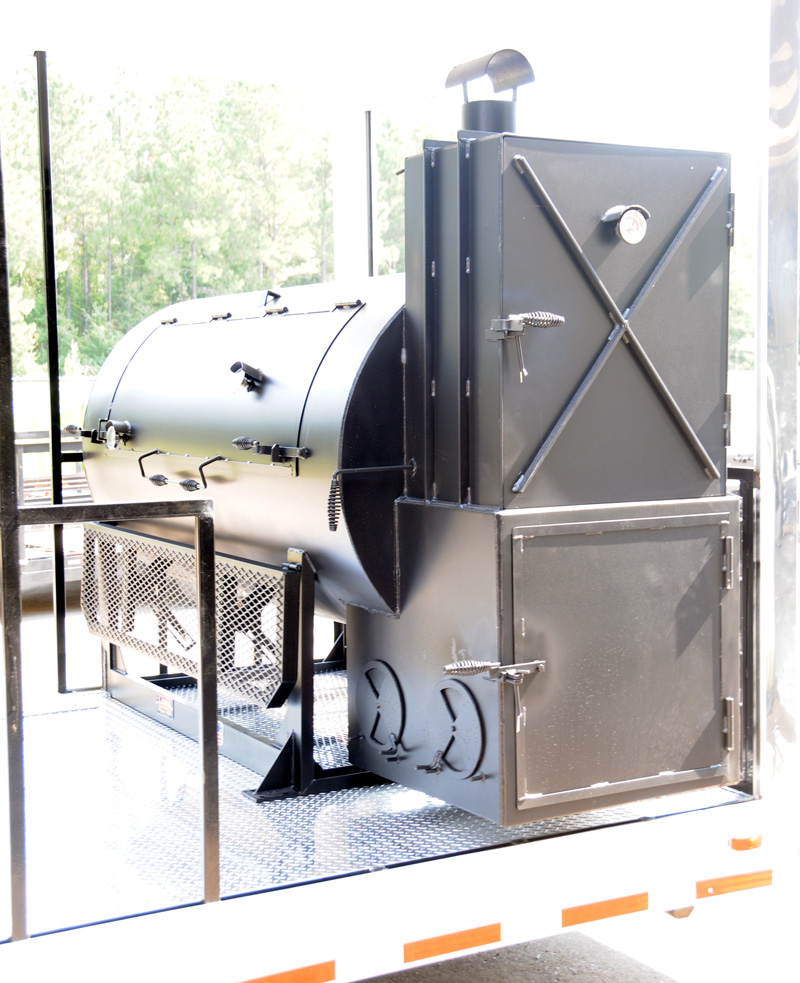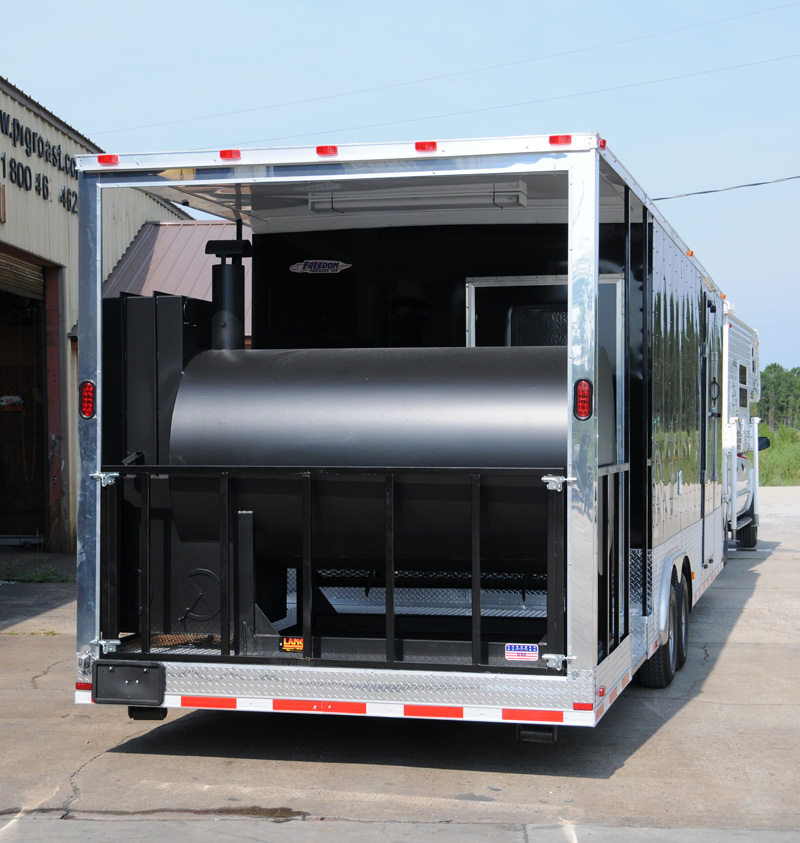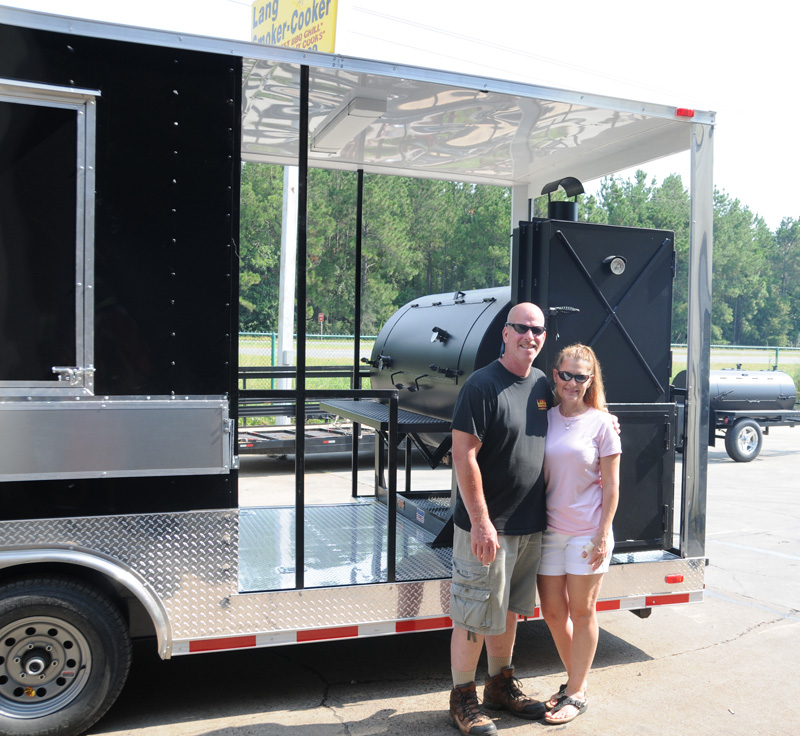 We even help you customize how you buy a Lang BBQ Smokers®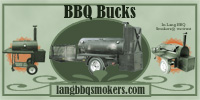 Do you want a Lang BBQ Smoker? BBQ Bucks may be the solution. Your friends and family can give you BBQ Bucks to spend toward the smoker you really want! BBQ Bucks start at $5.00 and go up to $1,000.00, making them affordable for everyone. BBQ Bucks work just like a gift certificate. The BBQ Bucks are redeemable on the purchase of any Lang BBQ Smokers® products. Or you can use them for a smoker cooker, T-shirts, hat or heat gauge. Learn more about BBQ Bucks.
We would be happy to discuss customizing options with you. We don't just make great smoker cookers at Lang, we make satisfied customers prepared for the best grilling experience. We're only a phone call away - contact us.