For competitions and winning results
The most popular Lang BBQ Smoker cookers used for competitions are the 48, 60 and 84 series.
Each of these series have smoker cooker models built into mobile trailer frames and can easily be hitched to a truck to get to barbecue competition events.
48" Series
The 48" series holds up to 10 cubic feet of food. The models with patio carts were intended for backyard use and are easy to pull, however we've seen some competitors travel with these to competitions on truck beds.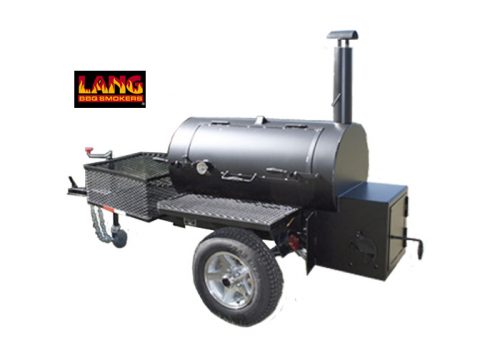 60" Series
The 60" series has a cooking capacity of 15 cubic feet. These medium size smoker cookers are available with or without a trailer frame.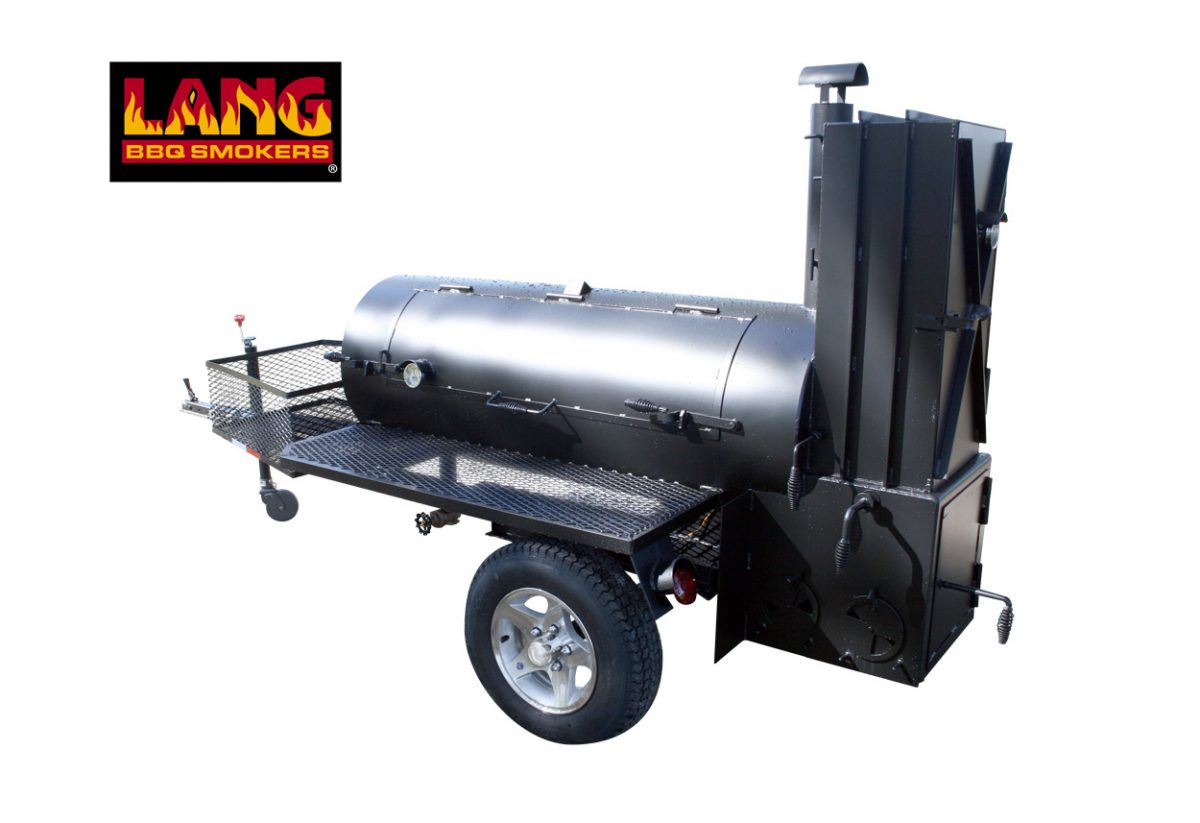 84" Series
The 84" series has been our #1 smoker cooker model since 1988. It has a cooking capacity of 22 cubic feet and is suitable for both commercial and competitive use.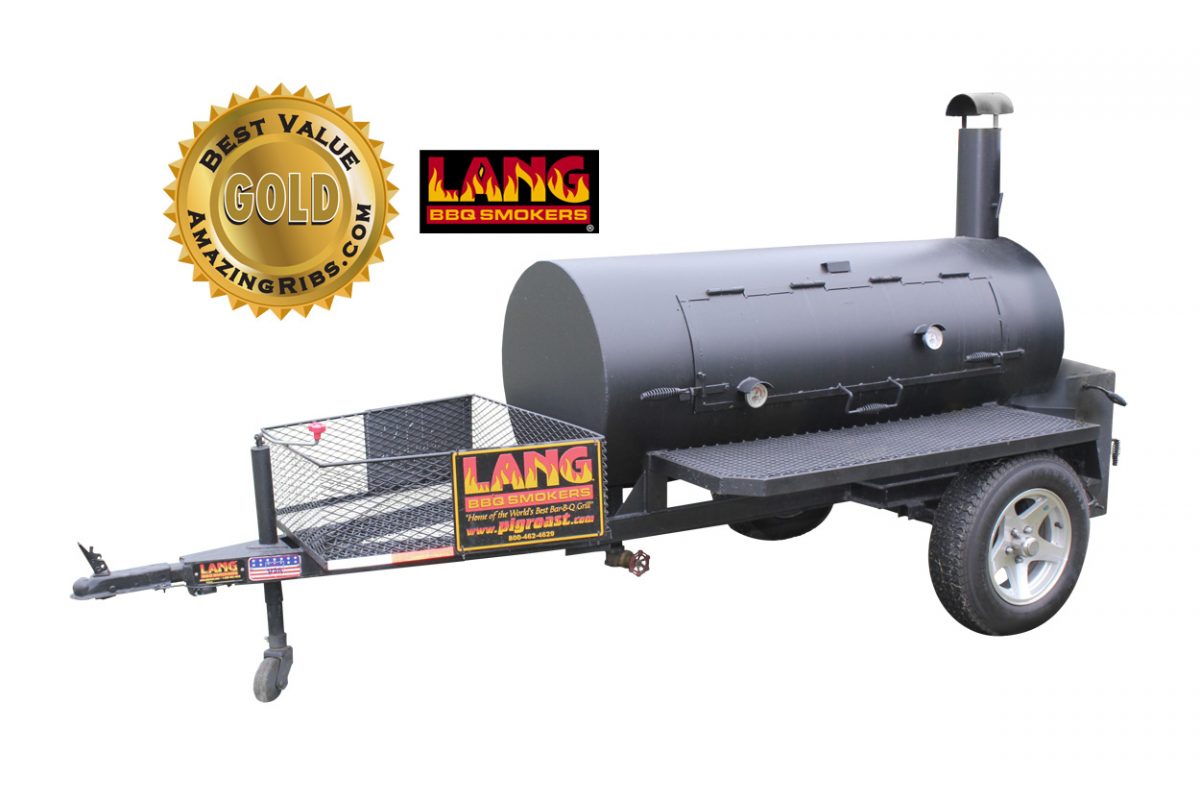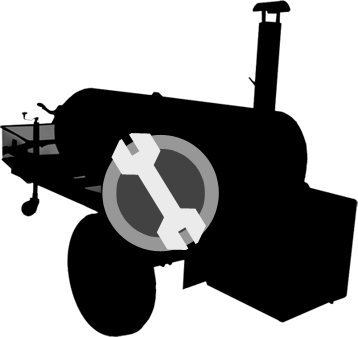 Customize
Need something on a Lang BBQ Smokers® model that isn't standard? No problem! Lang BBQ Smokers® offers the option to have customizations done to your smoker cooker! All Lang BBQ Smokers are custom handmade to order which means that we only use the the materials needed and there is no stock that is sitting unused. By not having an assembly line and only hand making smokers to order Lang BBQ Smokers® can create custom smokers at the same time as our standard models. We pride ourselves on offering superior barbeque smoker cooker grills that are designed and built in the USA and made to last.
My New 48 Original Lang BBQ
"Hey Ben, I just wanted to let you know how much I like my new 48 original, I have already made Chicken, Ribs, and yes the dreaded Beef Brisket which by the way I was told by three of my good friends was the best piece of Meat they had ever eaten. My new Lang is easy to use and the Temperature is easy to maintain. Thanks again for all the hard work you put into developing the smoker."
-John Soprano
Green Pond, SC
Placed 3rd Overall at my FIRST BBQ Competition!
"Ben, I just wanted to say "Thank You" for building such a great smoker. This past weekend I competed in my first BBQ competition, here in UTAH. I used my new Deluxe Lang 60 with 40″ chargrill. Using my Lang I placed… 3rd in chicken. 4th in Brisket. 4th in pork, and 6th in ribs. For being my first competition I placed 3rd overall. "Lucy Lang" (my smoker) is a looker and I received a bunch of complements on the way she looks, best part of it all I was in the MONEY!!!"
-Fidel Astorga
Congratulations! Good Luck on the trail this year. And thanks for "Cooking on a Lang"
"Hey Ben, This is Rock Moomau (Rocks Money Pit BBQ) from Va I purchased a Lang 84 Custom Deluxe late last year and have only had a chance to compete in 2 events so far. I was in Young Harris Ga a couple weeks ago and got a 5th place call on pork. There was only 3.9998 difference from 1st to 5th. It was pretty cold and little rain and wind but the Lang came through like a champ.... Thanks for your time and your AWESOME SMOKER!!!!"
-Rock Moomau