Customize a Smoker Cooker for a Unique Gift
Whether it's a corporate gift to employees or customers, or surprising someone special, a Lang BBQ smoker is the smart way to create some attention. You start with by selecting one of our Lang leading edge technology cookers and then personalize them:
Corporate logo
Event name
Customer name
Theme logo
Lang Promotional Smokers
They'll cook good and you'll look good.
We can make you and your company image look good. You'll have the advantage because a personalized Lang BBQ Smoker not only makes a great gift, it makes great memories. And your logo will be right in the action whenever the smoker is used. If you want to break out of the ordinary, mundane gift ideas Lang BBQ Smokers is here to help you fire up Good Will on a Grill!
A corporate gift with good taste.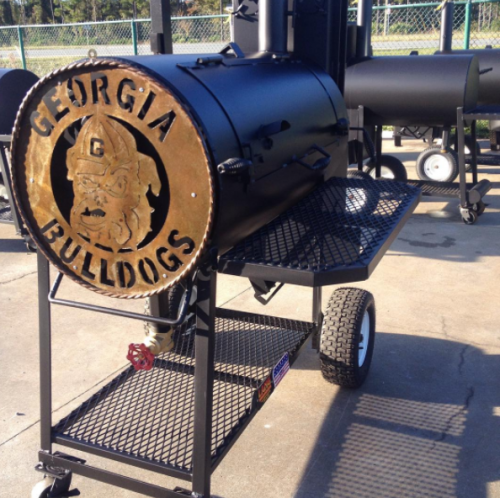 From fun get-togethers, to company outings, to leisurely picnics the aroma of smoked flavor is unforgettable and so will your gift. Whether it's a BBQ enthusiast, chef, pitmaster, celebrity or the backyard enthusiast, a Lang Promotional Smoker makes the results mouth-watering. And it's always visible where there's fun and food. Lang offers not only a feel-good gift but one that shows very good taste.
You can customize your smoker. It's easy!
If you don't see the exact smoker configuration you'd like, we offer a simple no hassle solution. Just contact us and we will customize one for you by adding options such as a chargrill, a mobile trailer frame or different wheels. When it's complete we personalize it with the logo or imprint you want.
Make a Lang corporate gift a part of your customer strategy.
As a lasting and outstanding corporate gift, a Lang smoker goes beyond the ordinary. From large corporations to small and midsized business, no one wants to give an ordinary, anyone-can-get kind of gift. Imagine the impression you'll make on special employees you want to acknowledge. Customers, special vendors, preferred customers as well; all will enjoy a lasting, practical and beautifully designed Lang.
Corporate giving is important as a marketing tool.
Marketing efforts work most effectively when they are consistently at top of mind. Marketing promotions are intended to keep in touch, to stay on the customer's radar screen. And regardless of how far away the customer may be located, your personalized Lang makes your company ever-present. Its one thing to keep your ribs uncover, but you don't want your corporate name and logo undercover. Long after the greeting card is gone, your themed Lang will still be cooking up a great time. That's called "brand reinforcement."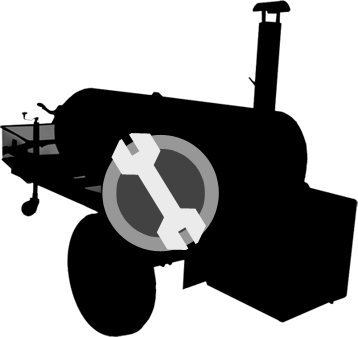 Customize
Need something on a Lang BBQ Smokers® model that isn't standard? No problem! Lang BBQ Smokers® offers the option to have customizations done to your smoker cooker! All Lang BBQ Smokers are custom handmade to order which means that we only use the the materials needed and there is no stock that is sitting unused. By not having an assembly line and only hand making smokers to order Lang BBQ Smokers® can create custom smokers at the same time as our standard models. We pride ourselves on offering superior barbeque smoker cooker grills that are designed and built in the USA and made to last.
If you are interested in customizing a promotional smoker cooker,
please contact us 1-800-462-4629.